Starting from Milan to reach the province, a very rich net of museums and artistic studios proving as design is a very important part of the culture of Milan and its surroundings.
The new Design Museum, inaugurated in April last year, is the largest of its kind in Europe: it is located inside the Milan Triennale. Through the works of the greatest masters of Italian design, we take a journey through the history of this branch of contemporary art.
The collection, consisting of over 1600 works, will allow you to immerse yourself in creativity and originality from the postwar period up to the 1980s: the Brionvega radio, the Moon Boot boots, the Olivetti Lettera 22, the mouth-shaped armchair by Gufram, the super light chair by Giò Ponti.
The works are arranged chronologically, and for each there is an in-depth study that explains their history and context with photos, advertising campaigns, other materials from the Triennale Archives and sometimes the authors' own voices.
It is an opportunity to discover a new great cultural center in Milan, among the great names in design, but also among the inventions of entrepreneurs and artisans who have contributed to the affirmation of Italian design in the world.
The museum will be finished by 2022, and will occupy an area of ​​6000 square meters with the ambition of becoming a world reference point.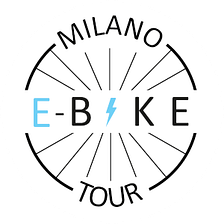 We are IN LOVE with Milan and surroundings. Wish to show you our vibrant city and suburbs, like a jewel in the crown: with our E-BIKES you will see more with less effort, and will enjoy the very best in short time!